Ortho-K Lenses in Highlands Ranch
Correct Your Vision While You Sleep
Slow Myopia Progression & See Clearly With Overnight Contacts
Ortho-K: a scientifically-proven, safe and effective myopia treatment. Our custom-fit contact lenses gently and temporarily reshape the cornea while you sleep.
Enjoy your non-binding, complimentary consultation for Ortho-K lenses today!
---
Did You Know That Myopia Is Skyrocketing in the US & Canada?
50% of the global population is expected to be myopic by 2050.
Not only does it cause nearsightedness and make it harder to see far away objects, but myopia is also associated with other conditions, such as:
Retinal atrophy
Macular degeneration
Higher risk of glaucoma
Greater likelihood of retinal detachment
Lattice degeneration
That's why it is critical to do something about your myopia right away!
---
How Orthokeratology Slows Myopia Progression
Imagine waking up every morning with clear and sharp vision. Thanks to these specialty lenses, you don't have to wear glasses or contacts during the day, and best of all — this treatment is surgery-free!
Moreover, Ortho-K slows or halts eye elongation in children and teens, which radically reduces the risk of myopia progression!
Children and adults with myopia can use Ortho-K lenses to reshape the cornea. Simply insert at night before going to bed and remove them in the morning to see clearly.
---
Ready to Change the Way You See Your World?
---
Ortho-K Lenses in Highlands Ranch
Meet our Eye Doctors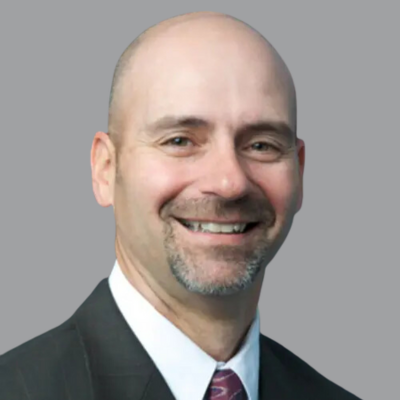 Monday

8:30 am - 5:30 pm

Tuesday

8:30 am - 5:30 pm

Wednesday

10:00 am - 6:00 pm

Thursday

8:30 am - 5:30 pm

Friday

8:00 am - 5:00 pm

Saturday

8:00 am - 1:00 pm

Sunday

Closed
VSP

Medicare

United Healthcare

Aetna

Spectera

Medicaid

Anthem

EyeMed

Anthem Blue Cross Blue Shield

Blue Cross

MetLife
---
Here's How Ortho-K Works
Worn While You Sleep

Insert these custom-designed gas permeable lenses at night before going to bed.

Change the Shape of the Cornea

Ortho-K lenses reshape your cornea overnight so you can see clearly the following day!

Enjoy Clear Vision the Next Day

Remove the lenses in the morning and see clearly during the day, without the need for glasses or contact lenses.

Slow Myopia Progression

Ortho-K slows myopia progression in children as young as 8. This lowers their risk of macular degeneration, glaucoma and retinal detachment later in life.
---
Benefits of Ortho-K Lenses
Experience 20/20 vision all day
Perfect for people who engage in individual or team sports
---
What to Expect From Your Ortho-K Consultation
Meet With Your Eye Doctor

Talk to an eye care professional who will answer your questions about Ortho-K lenses. Our talented and caring optometrists are trained to work with children and adults and can address any questions or concerns you may have.

Ortho-K Eye Exam

We'll discuss your family's medical history and perform a thorough eye exam to detect myopia and other vision problems you may have.

Results & Treatment Plan

We will inform you of your eye exam results, risk factors, and expected Ortho-K outcomes. The eye doctor at Highlands Ranch HD Eye Care in Highlands Ranch will outline a customized Ortho-K plan if you wish to proceed with the treatment.
- Dec. 03, 2023
Love this entire staff! They always make it such a positive experience each and every time I'm in.
... Show More
I always recommend them to anyone looking for an amazing optometry group.
- Nov. 27, 2023
VERY PROFESSIONAL EYE CARE DOCTORS AND FRIENDLY STAFF
- Oct. 29, 2023
It's the staff... funny -fun and just delight to interact with.
- Oct. 19, 2023
Everyone there is so nice! I was joking and laughing with them as soon as I walked in. I was given
... Show More
excellent service, and best of all, I can see again!! No more eye fatigue, sitting at my desk all day staring at a computer. Super cute glasses, so many to choose from. Hannah was so patient with me as I tried on darn near every pair of glasses until I found the right ones. Highly recommend.
- Oct. 11, 2023
Went to this office for the first time the other day after our previous optometrist closed. The staf
... Show More
f, technicians, and Dr. Jacobs were all very kind and knowledgeable and I felt very well cared for. While I didn't get glasses from the office, they did seem to have a very big selection. Glad to be going here!
- Sep. 22, 2023
Best eye exam I have ever had with such up to date imaging and so friendly and Dr. Jacobs is incredi
... Show More
ble !!!!! Jules is just amazing and makes you feel so welcomed and like you are family!
- Sep. 08, 2023
Everyone is always very helpful and pleasant at Highlands Ranch HD Eye Care and Dr. Jacobs is a wond
... Show More
erful eye doctor! We have consistently had excellent care and our glasses and contacts have been fantastic!
- Aug. 02, 2023
Dr Jacob's is a very caring and passionate provider! This is a top notch practice from the person
... Show More
al from the front desk to the doctors. The atmosphere when you walk in is fantastic!
- Jul. 02, 2023
This is an excellent eye care business. My family has gone here for years and we've been impresse
... Show More
d every time with the expertise and professionalism of Dr. Jacobs and the whole staff. I highly recommend them for regular exams or any kind of issue. We've had great experiences with all the glasses they made for us too.
- Jun. 25, 2023
Fran was a wonderful help. Great selection of quality frames. Excellent customer service
- May. 31, 2023
I've been going here for over a decade and Dr. Jacobs is awesome!
- May. 19, 2023
Staff at HD EyeCare took time to help me find the perfect glasses!
- Aug. 23, 2022
Dr. Quinton is exceptional with her eyes exam and explained everything in clear manner, no rush serv
... Show More
ice. Front staff also so kind and professional. 👏
- Aug. 12, 2022
I've been coming here for years and have always had exceptional eye care service. I was in this we
... Show More
ek for my annual visit and it was my favorite experience yet. Appointment started exactly on time, was never rushed, staff was friendly and professional, felt like I had plenty of time to discuss my eye health with Dr. Jacobs who is excellent at his craft. Chose some awesome new glasses and appointment was completed in less than the one hour that I was told it would be. Love this place for my whole families' eye care needs!!
- Jul. 28, 2022
I really enjoyed my time with Fran at HD Eye Care. She was kind and helpful to both my wife and eye,
... Show More
even with our three young children in tow. Loved their selection of frames - way more unique than what I could find elsewhere.
- Jun. 30, 2022
I've been going to Dr. Jacobs for my eye health for decades now and he is my favorite doctor ever (o
... Show More
f any field\specialty) and the office and staff are also excellent. I wouldn't think of SEEING any other eye doctor!
- May. 06, 2022
I love coming to HD Eye Care. Dr. Quinton is very knowledgeable and compassionate. She took the ti
... Show More
me to explain and made sure my son can put in and remove his contact lenses. The staff is very courteous and caring.
- Mar. 23, 2022
Dr. Jacobs was amazing, friendly, & very informative. Also Jules was so nice & polite. Love this pla
... Show More
ce!
- Feb. 02, 2022
Fantastic service! 10/10 recommended and will go again!
- Jan. 29, 2022
I had an emergency visit and Dr. Quinton was able to find time for me immediately. She was knowledge
... Show More
able and professional. I saw Dr. Jacobs a few times after that and he was also fantastic. He made sure he would get me healthy without breaking the bank. I am so glad I went here and I'll recommend this practice to everyone. The nursing and front desk staff are wonderful, too. Thank you all for being the best in the business!
---
Want To See Clearly Without Contact Lenses or Glasses?
Or Want to Slow Your Child's Myopia Progression?